AMTek Test Lab
AMTek offers a state of the art test laboratory for customers and potential customers to see if a microwave system offers a solution that can benefit their company.  We offer the ability to test well beyond food applications.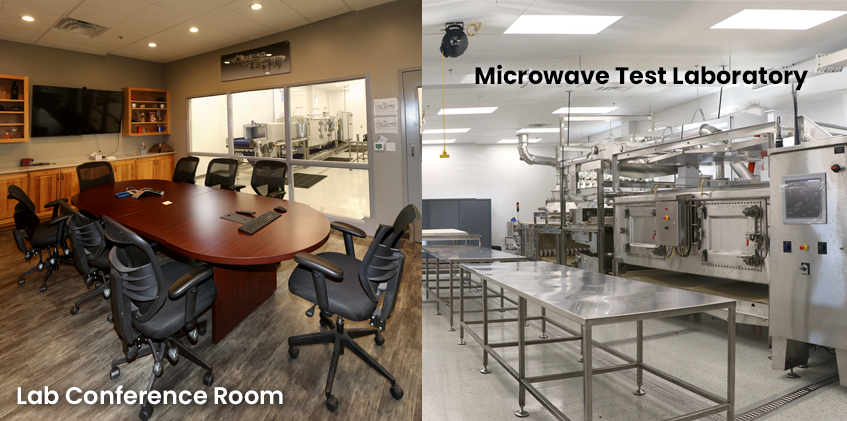 Tempering system: used for tempering frozen proteins, fruits, vegetables, etc.
Cooking system: used to cook, heat, or remove moisture.
Vertical vessel: ideal for soups, salsa, and sauces.
We have approximately 400 cubic feet of storage space to keep your product at the needed temperature for testing.
Give us a call +1 (319) 365-2000 for more information or would like to join us for testing, please contact the sales team.