Press Release – November 2020
posted by:

amtek

No Comments

Applied Microwave Technology Inc.
4115 Thomas Dr. SW
Cedar Rapids, Iowa 52404
Tscheurs@4amtek.com
Phone: (877)365-2008
Fax: (319)365-2099
Timothy Scheurs
President
AMTek Press Release
AMTek has just recently added a new distributor for representation in the Nordic country of Finland. Orat Oy located in Helsinki, has agreed to an AMTek distributor position for the marketing, sales, and service support of the AMTek line of Industrial Microwave equipment into the Finish marketplace.
Orat Oy is a family owned business founded in 1975 into the Finish Food Industry. They specialize in the importing and sale of food processing equipment, accessories and raw materials that are typically used in the Finland food industry.
We welcome our new partners for the AMTek line of microwave equipment!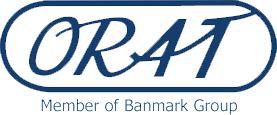 Best Regards –
Timothy Scheurs